As Cajuns, we usually eat rice everyday and this is the why and the how.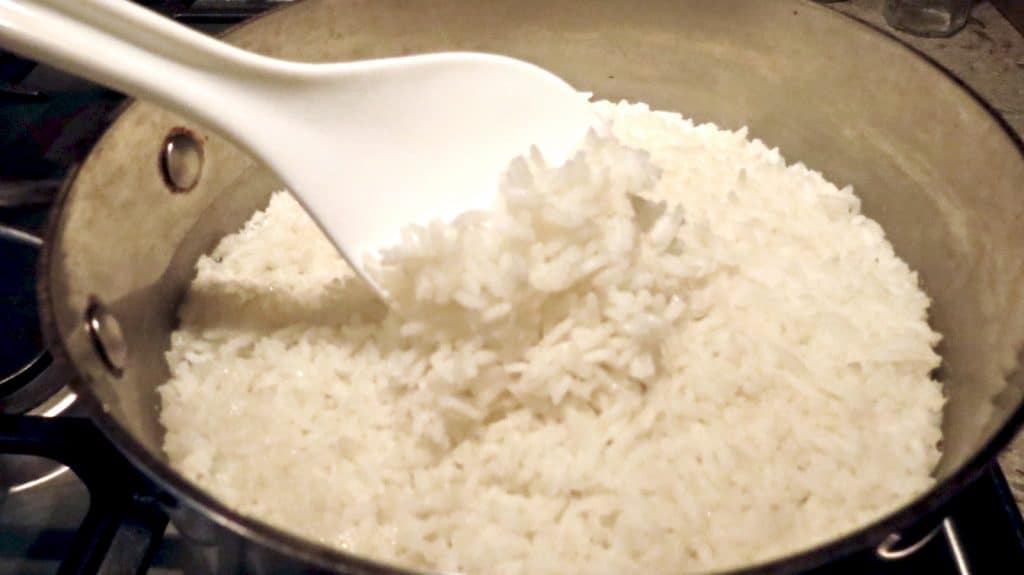 Please note that there are Affiliate Links in the content of Louisiana Woman Blog, and I will earn a commission if you purchase through those links. As an Amazon Associate, I earn from qualifying purchases. I have used these products that are highlighted below, and recommend them for your convenience. Thank you!
Rice grew in abundance all around our green shingled house just north of the Intercoastal Canal and south of Highway 335. The land was my PaPa Greene's who would always say, "Eat more rice, the farmers need it!" Both of my grandfathers were rice growers whose father's had passed down the know-hows of growing it first-hand to them.
I remember when rice was the only crop grown in Vermilion Parish even before there were soybeans and now, surprisingly, sugar cane. The seasonal progression was always the same. In early spring the land was plowed, and levees were built. Then the flooding of water and the seed planted and fertilized by air. Next, we'd see the bright green sprigs grow into tall golden stalks. It grew way above my head as a child, but the new breeds of rice grow shorter so they can withstand the strong winds up to hurricane strength.
The smell of rice being harvested while driving by those fields today brings my mind to late summer days of sitting in the back end of a rice truck waiting for the next cart-load to come in from the field. As the tractor-pulled carts would empty into the truck bed, we had a better view of the combines carving out lanes followed by tractors pulling carts waiting for a fresh dump of the blonde grain. Those were the days when it felt like summer would never end.
My momma's green rice pot was always on the stove. I don't even know if it ever saw the inside of the cabinet. It was empty only during night hours. She would measure the right amount of water in the pot by sticking her ring finger to the top of the rice. If the water line came to her first knuckle, it was the exact amount of water needed. I tried it with the pot I use for rice cooking, and mine's a one and a half knuckle pot. What's yours?
I make a lot of rice to eat with our gumbos, stews, and gravy. Plus it freezes well if there are any leftovers.
Print
Recipe
Everyday Rice Every Day
How to make a simple pot of white rice.
2 cups white rice (Rinse with water and drain twice.)
4 cups water
2 teaspoons salt
½ teaspoon white vinegar (I was always told it makes the rice whiter.)
Instructions
Put ingredients in a 3-quart pot, stir lightly to mix and place the pot on the stove. Bring to a boil then reduce to a low simmer. Close lid on pot tightly and let simmer for 20 minutes.
There you have a perfect pot of rice for Chicken Gumbo, Simply Classic Cajun, Goose Gumbo, Seafood Gumbo, Shrimp Okra Gumbo, Rice And Gravy, A Cajun Staple, Louisiana Rice Dressing, jambalaya, or whatever you're hungry for. You may be from Mississippi like my husband and like to eat your rice with butter. Just butter... and that tastes good, too!
I used to run into the kitchen and grab a handful right out of the pot, wad it up into a ball and eat it for an afternoon snack. Sounds good! I think I'll run in there and have some now!
"Oh, the depth of the riches both of the wisdom and knowledge of God!" Romans 11:33