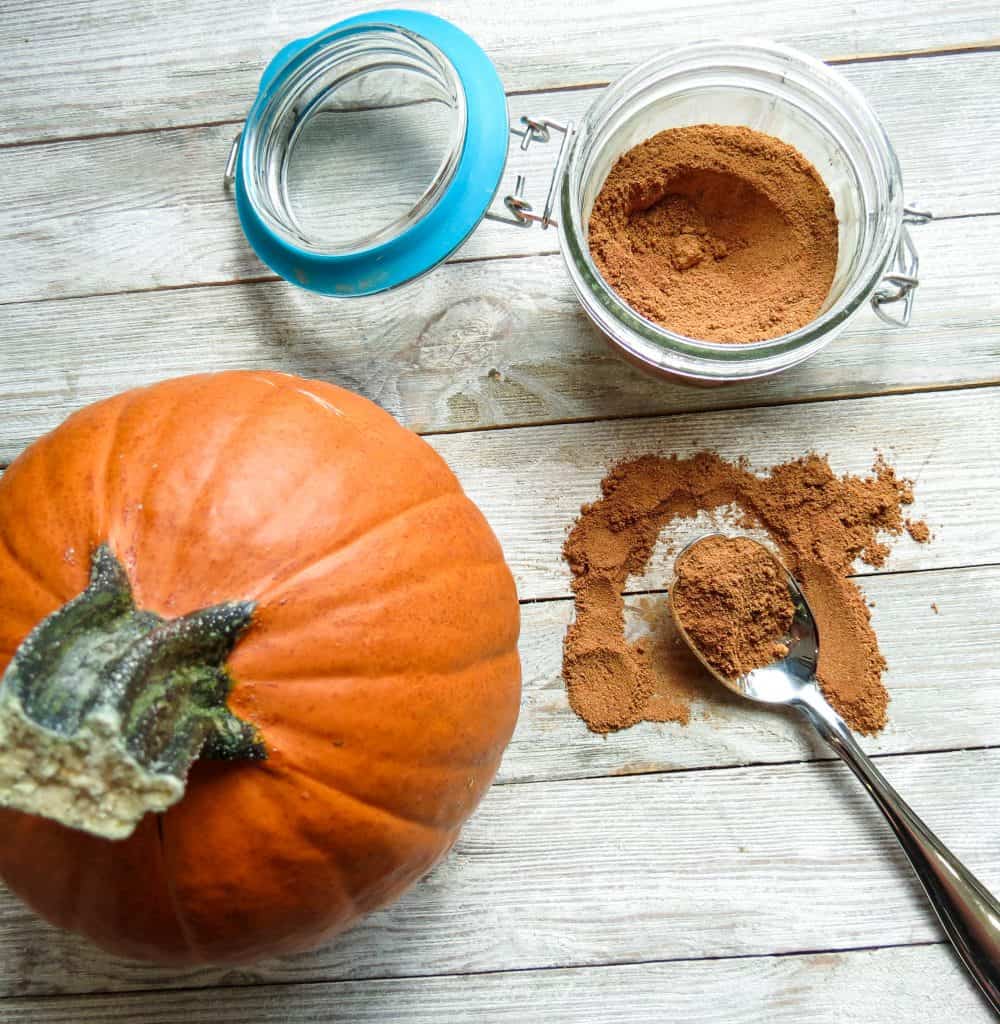 Since it's "everything pumpkin" season, let me be your guide to a fresh and flavorful Pumpkin Spice Mix. This blend is a cinch to make, more delicious than the classic pumpkin pie spice, and not just for pie. You'll enjoy discovering ways to add this spice to your life!
Please note that there are Affiliate Links in the content of Louisiana Woman Blog, and I will earn a commission if you purchase through those links. As an Amazon Associate, I earn from qualifying purchases. I have used these products that are highlighted below, and recommend them for your convenience. Thank you!
Pumpkin pie was not something I grew up eating. As a child, nothing of the classic Thanksgiving dessert drew me to even giving it a second glance let alone a taste. Somehow, I always thought the flavor would be too pungent and not very sweet. The idea must have come from the experience of carving October faces and the smell of spices.
Then one day, when I was at the mercy of a friend helping me with college Algebra, he coaxed me into giving his mother's homemade pumpkin pie a try. Oh, It was so good! Ever since then, I am a fan of everything laced with pumpkin pie spices, but more so toward the end of summer. Somehow, their warmth prepares me for cooler days ahead.
The Special Blend
As you can see I have been spicing things up in the kitchen. Everything from my morning tea and latte to oatmeal and cinnamon toast. I also made lots and lots of pumpkin bread just to make sure I was getting the right amount of spicy flavor just for you!
Sure, you can buy pumpkin pie spice already made, but I did the math, and unless you buy in bulk you will come out ahead making your own. Plus, preparing smaller amounts at a time ensures fresher flavor.
This spice blend includes something not found in classic Pumpkin Pie Spice. It's coriander! I have discovered its sweet citrusy taste and I like the way it blends and calms the sharpness of the other spices. I believe you'll like it too!
So, What To Do With Pumpkin Spice Mix?
You may be thinking you wouldn't use enough of this mix to merit buying all of these individual spices. Well, I didn't think so either, but I find my stash dwindling as I discover its different uses every day.
In things like:
Coffee Creamer
Syrup, Sugar Syrup
Cinnamon Rolls
Fresh Coffee Grinds
Yes, in your coffee grinds and much, much more!
Print
Pumpkin Spice Mix
A delicious substitute for pumpkin pie spice that's fresh, flavorful, easy, and economical. Enjoy it with food and drink wherever warm spices are called for. 
Total Time:

5 minutes

Yield:

5 tablespoons

1

x
3 tablespoons ground cinnamon
1 ½ teaspoon ground nutmeg
1 ½ teaspoon ground ginger
1 ½ teaspoon ground coriander
¾ teaspoon ground allspice
¾ teaspoon ground clove
Instructions
Mix all of the spices together in a bowl until well incorporated.
Store in an airtight container.
Notes
Use this mix wherever warm spices are called for, such as in pumpkin pie, pumpkin bread, cinnamon rolls, tea, a latte, and more.
Author:

Prep Time:

5 minutes

Category:

Spices and Herbs

Cuisine:

American
Keywords: pumpkin spice mix
Here's a neat gift idea: The recipes on this blog are printable making it easy to share with others. You can put together a large batch of spice mix, divide it up in pretty packages and give them away with a copy of a recipe that calls for warm spices.
Recipes like:
You may have a special recipe of your own you like sharing.
I hope you enjoy this Pumpkin spice Mix and I'd love to hear how it's spicing up your life. And remember it's not just for Fall y'all!
Just an FYI: You can check out my recipes at yummly.com and post any of my recipes by clicking the YUM share button in the share column to the left of each post. Thanks!
"Courage is contagious. When a brave man takes a stand, the spines of others are stiffened."

Billy Graham