Carrots may be for Easter, but this delicious Glazed Carrot Cake soaked in a buttermilk rum sauce and topped with a classic buttercream icing is definitely fit for any occasion. An occasion as sweet as Mother's Day or any special day. I'll tell you where I got the idea for this cute carrot garnish, too!
Please note that there are Affiliate Links in the content of Louisiana Woman Blog, and I will earn a commission if you purchase through those links. As an Amazon Associate, I earn from qualifying purchases. I have used these products that are highlighted below, and recommend them for your convenience. Thank you!
Reasons for Glazed Carrot Cake
The carrot cake is believed to have gotten its origin from across the pond in the UK. In the European middle ages, when sugar and sweeteners were costly, carrots were eaten in pudding form. The helpful, sweet root vegetable used to flavor desserts went from pudding to cake, and the rest is history.
So one good reason for Glazed Carrot Cake is its natural sweetness from the carrots. Other reasons (as if you need any) are the delicious flavor, texture, and altogether feeling healthier because you've eaten your vegetables while ignoring all of the sugar from the glaze and icing. Or, you could omit the sweet toppings and still enjoy a moist flavorful cake. Problem solved!
But the real reason you should eat this cake is because of its delicious, decadent, rich, glazy-rum, spicy, buttercream flavor. And it's cake, and sometimes we just need to eat CAKE as often as our bodies can handle it!
Making The Cake
Today, I bring this cake to you in a single layer. It's because of the glaze and icing on this one. It's so packed with flavor that one layer is sufficient. Yes, I mean it's loaded! Baking in one pan also makes it easier to prepare, but if you are feeding a crowd go ahead and double the recipe for a sheet or multi-layered cake.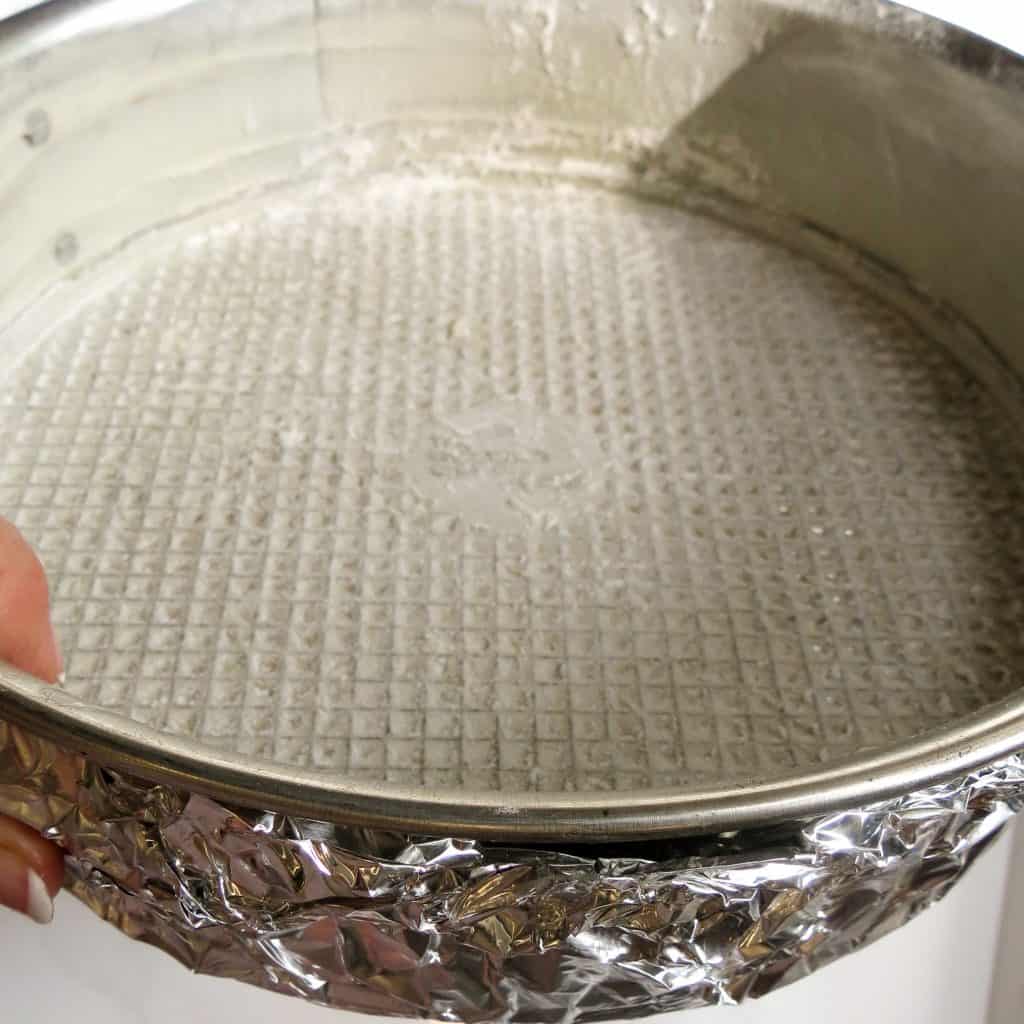 The first step is preparing your pan. I use a springform pan covering the outside with foil just in case the batter gets a crazy idea and wants to escape. Then, butter and flour the inside.
Next comes creaming the butter and sugar, adding the eggs one at a time, then the grated carrots are beaten into this mixture. Using a food processor for grating the carrots instead of a hand grater saves time and stress on the fingernails.
Lastly, fold in the sifted dry ingredients without overmixing then stir in the vanilla flavoring,
While the cake is baking, make the glaze being careful to brown it but not overcook it to where it is too thick. You want it to seep into the cake. I use a bit of rum to flavor th sauce, but you can use vanilla extract or any flavoring that goes well with spicy carrot cake.
After the cake is cooled, take it out of the pan and frost the top with the buttercream icing. You can garnish any way you like.
Print
Recipe
Glazed Carrot Cake
A rich single-layered carrot cake soaked in a buttermilk rum glaze and topped with a classic buttercream icing. Definitely fit for a festive occasion!
Total Time:

1 hour 10 minutes

Yield:

12

servings

1

x
Cake
½ salted butter, softened
¾ cup sugar
2 large eggs
1 cup grated carrots in the food processor
1 cup sifted all-purpose flour
1 teaspoon ground cinnamon
¼ teaspoon ground nutmeg
⅛ teaspoon ground ginger
1 ½ teaspoon double acting baking powder
½ teaspoon sea salt
1 teaspoon vanilla extract
Glaze
½ cup buttermilk
½ cup sugar
½ teaspoon baking soda
2 tablespoon butter
1 ½ teaspoon light corn syrup
1 tablespoon rum
Buttercream Frosting
6 tablespoons salted butter, softened
1 cup powdered sugar
1 tablespoon milk
1 teaspoon vanilla extract
Instructions
Cake
Preheat oven 350 degrees.
Prepare springform pan by spraying with cooking oil and dusting with flour then tightly wrapping the outside of the pan with foil to stop the batter from leaking out.
Cream the butter and sugar together with a mixer until smooth.
Beat eggs into creamed mixture one at a time.
Beat in the grated carrots.
Sift together dry ingredients.
Fold dry ingredients into the carrot mixture.
Stir in vanilla.
Spoon batter into prepared pan.
Bake for 35-40 minutes or until a toothpick comes out clean then remove from oven.
Glaze
While the cake is baking, mix buttermilk, sugar, baking soda, butter, and syrup together in a medium saucepan and cook.
Cook for 5 minutes stirring often, the sauce will darken.
Stir rum in and pour glaze over hot cake.
Let cool then remove the cake from pan to frost.
Frosting
Beat butter then add powdered sugar and beat some more until well mixed.
Add milk and vanilla and beat until spreading consistency
Frost the top of the cake and serve.
Notes
Don't overcook the glaze, you want it thin enough to soak into the cake.
Store in the refrigerator, but serve at room temperature.
Make carrot garnishes by soaking thin slices of carrots in cold water with a few tablespoons of lemon juice then curl them and let dry on a paper towel. Arrange with a piece of parsley for carrot top.
Author:

Prep Time:

30 minutes

Cook Time:

40 minutes

Category:

sweets

Method:

baking
Keywords: glazed carrot cake
More Cake!
For more cake recipes check out Easy Lemon Curd For A Mother's Day Queen Cake, Gateau Frais Cupcakes Or Fresh Cake Cupcakes, Cajun Cake An Immoderate Indulgence, Fig Cake, and Fresh Apple Cake.
Don't forget to comment on the recipes I share. I love reading and responding to your questions and comments! Follow me at Louisiana woman Blog on FaceBook or Instagram at louisiana_woman. You can also go to the top right of this post and enter your email address to subscribe to new posts. Please accept the subscription in the first email you receive from me. Thanks!
"Worry is the darkroom in which negatives can develop."

Wanda E. Brunstetter